Shame on D.M., Shame on the State of Iowa--Drake and UNI Should've Attracted a Much Bigger Crowd Than 8,640 at 16,558-Seat Wells Fargo Arena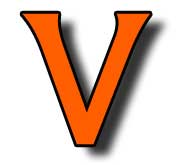 Shame on Des Moines.
Shame on the state of Iowa.
After watching Drake and Northern Iowa play the first two games at the 16,558-seat Wells Fargo Arena in downtown Des Moines, I'm certainly not as excited about the future of collegiate basketball there as I hoped I'd be.
Frankly, I was disappointed that only 8,640 people took the time and spent the money to attend the games.
Before the games, Drake officials said they thought as many as 10,000 people would be in attendance.
It's a beautiful building and a nice place to watch basketball.
The chairs are comfortable, the vision from most parts of the arena is excellent.
But the first couple of games, which were played late in the afternoon and at night, should have attracted a much larger crowd than 8,640.
You'd think 12,000 or so would've come come through the doors just out of curiosity.
I guess people didn't want to drag themselves out of their easy chairs while watching NFL games. Maybe Christmas shopping at the malls was more important
.
Whatever, I hand it to Drake and Northern Iowa athletic department officials for giving it a try. They worked hard, and their teams put on a fine show.
This is going to be Tom Davis' best Drake team. It has a very good chance to end the university's horrible streak of .500-or-worse seasons that has stretched to 18 in a row.
Northern Iowa is going to be an outstanding team in the Missouri Valley Conference and—-in Greg McDermott—-has one of the best young coaches in America.
The Bulldogs and Panthers deserved a better turnout yesterday, and I don't blame the two schools if they don't play more games in the new building in the future.
It'll be interesting to see what kind of crowd Iowa State attracts when it collides with Ohio State there Dec. 17.
If the place is half-full for that game, then I say let the local hockey team and the stage shows have it to themselves. The hockey team can continue drawing its slim crowds of 4,000 and 5,000, and then we'll see how long it stays in town.
*********************************************************************************
Tom Davis, of course, has been around basketball a long time.

He has the correct approach to playing at the downtown arena.

Asked if he wants to play more games at Wells Fargo Arena, he said after Sunday's game, "I'm staying open-minded on it. I like the building. When [we brought the players there for the open gym before the season] here, you could tell they liked it.

"It's a wonderful facility. The question is, what kind of support can we get? If we can't get more than a couple thousand fans Tuesday night for our game against Shawnee State [at the Knapp Center on campus], then it makes no sense to come down here [to Wells Fargo Arena].

"It costs a lot of money to open the doors here. At the Knapp Center, it costs no money to open the doors. So, if you're drawing only 2,000 or 3,000 [at the Knapp Center], then it kind of answers that question."

However, Davis has done a good job of building attendance at the on-campus arena in his first two seasons. With the promising team he has this year, I look for the crowds to be even better.
**********************************************************************************
I've been through this before, with Drake trying to build basketball interest in a big downtown building.

Like nearly 40 years ago.

It was always a problem when the Bulldogs played their games at Veterans Memorial Auditorium.

The late Maury John [pictured] was the best coach Drake ever had, but he had to win Missouri Valley Conference championships, beat opponents such as Iowa, Iowa State, Louisville, St. Louis and Memphis State, and take his team to the NCAA Final Four in 1969 before he got the attention of some Des Moines fans.

John was always trying to find ways to get people into the Auditorium so he could get even more of a home-court advantage.

Heck, for one game, he moved the players' benches to the other side of the arena so they'd be in front of the Drake students, who then were generally a rowdy, noisy bunch that gave the team strong support.

However, after a few of the students threw coins at the Marquette bench—and hit coach Al McGuire on the head—the benches were moved back to where they were before.

There are some people in town who would like to see Drake move games such as those against Iowa and Iowa State to the Wells Fargo Arena so there would be bigger crowds than the 7,002 who can be shoe-horned into the Knapp Center.

However, there's always a problem with that. Making more seats available would mean there'd be additional space for Hawkeye and Cyclone fans.

I'll never forget what Maury John once told me about that.

"One time when we were playing Iowa, we were ahead early in the game," he said. "Our fans were really excited. But when Iowa rallied and tied the game, the crowd seemed to turn on us. They began cheering for Iowa.

"I started thinking, 'Where are my people?'"
********************************************************************************
By the way, University of Iowa officials have discussed perhaps playing a game at Wells Fargo Arena.

I'm certainly all for Iowa playing in Des Moines. The Hawkeyes have a chance to draw a bigger crowd at Wells Fargo Arena than they're getting these days at their own building in Iowa City.

Attendance for a team that figures to be one of the best in the nation has been very disappointing so far – just as it was last season.
***********************************************************************************
Lauri Pyatt, the assistant sports information at Drake, did a wonderful job of singing the Star Spangled Banner prior to the Drake-Detroit game at Wells Fargo Arena.

That was the first time I'd heard Lauri do any singing, but she told me today that she has sung the National Anthem at Drake's men's and women's soccer games, women's softball games and some other basketball games.

"I was shaking while I was singing yesterday," she said. "I'm glad it came out OK."
*************************************************************************************
Iowa State football coach Dan McCarney said today his team faces an "unbelievably tough challenge" in Saturday's 11:30 a.m. regular-season finale at Kansas.

"Kansas is trying to finish undefeated at home for the first time since 1951," McCarney pointed out.

McCarney said he and his players will be en route to Lawrence, Kan., by bus when the Colorado-Nebraska game is being played Friday in Boulder, Colo.

So they won't be watching on TV to see if Nebraska wins the game and makes it possible for Iowa State to represent the North Division in the Big 12 playoff game.

Iowa State is 4-3 in the conference and Colorado [which lost to the Cyclones] is 5-2. The Cyclones would have to beat Kansas to equal Colorado's conference record.

Asked if he made the travel plans so the players didn't have to watch the Nebraska-Colorado game on the tube, McCarney said, "Those plans have been set for months."

**********************************************************************************

Asked what it means to now be the dean of Big 12 coaches, McCarney said, "It means I'm a survivor." He agreed with a questioner that it's going to be more difficult in the future for coaches to last a long time in the business "because of the toll it takes."
************************************************************************************
One coach who I hope stays right where he's at is Gary Swenson, the mastermind of the tremendous football program at Valley High School in West Des Moines.

I watched Swenson's Tigers survive every challenge Cedar Falls put up last Friday at the UNI-Dome en route to a 24-21 victory in the Class 4-A championship game.

What Swenson has done at Valley is amazing. His teams have won the 4-A championship in three of the past four seasons.

When I moved to West Des Moines in 1967, one class was attending the new Valley High School on 35th Street. The rest of the complex was still under construction.

Some of the football teams at Valley before that time were awful.

After I moved my family to the Des Moines area in 1959, one guy told me, "Valley has 50 kids out for football and 500 out for the marching band."

Now, Swenson has built a football dynasty.

As far as I was concerned, beating Dowling twice –- once early in the season at Valley Stadium and then in the playoffs at Cedar Falls –- was the Tigers' toughest task this season.

Frankly, I thought Dowling would upset Valley in the playoff game, but the Tigers got the job done in a sensational game.

Look for Valley to again be a state championship threat next season. Swenson will have all the parts in place for another run at it.
**********************************************************************************
I estimated the attendance at the Valley-Cedar Falls game at 14,378. I didn't see a crowd figure anywhere else, so I consider my numbers official.
***********************************************************************************
You know me. Anything to help the local paper.

The l.p. finally published a note today on the Jake Sullivan/Kelly Hanfelt Iowa State basketball TV commentator situation –- four days after I had it in this column.

I'm glad to know they're paying attention down there on the 4th floor.

I'll continue doing whatever I can to be of further assistance.
**********************************************************************************
Don't say I didn't tell you:
Colorado 25, Nebraska 14
Iowa State 30, Kansas 27